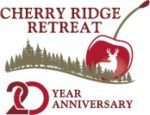 Cherry Ridge Retreat of Hocking Hills provides the perfect setting for couples and families looking to slow down, reconnect and build lasting memories. You will experience the best of both worlds; relaxing in your luxurious cabin, surrounded by nature. Our secluded cabins are a perfect setting for reconnection and building memories. The first cabin was built on the property about 20 years ago. At the time, our goal was to build a cabin as though it were a second home. We wanted it to be situated in a unique area on the property to ensure perfect views and absolute privacy. Today, Cherry Ridge Retreat is still a family-owned and operated vacation site that sets the standard for luxury and privacy in the Hocking Hills. With five miles of groomed hiking trails on 140 private acres, guests feel miles away from the stresses of work and life. Your relaxation is our top priority. Each luxury cabin offers premium amenities like a private hot tub, custom shower, king-size bed, and fire pit. For 20 years, our family-owned rental cabins have provided a rejuvenating getaway. Cherry Ridge Retreat is located near Ash Cave and other Hocking Hills attractions.
Observatory Cabin (private swimming pool; sleeps 2)
Ravine's Edge Cabin (outdoor fireplace; sleeps 2)
Oak Ridge Cabin (massage chairs; sleeps 2)
Whispering Pines Cabin (private pond; sleeps 2)
Boat House Cabin (private sauna, fishing dock; sleeps 2-4)
Still Waters Cabin (multi shower head system; sleeps 2-4)
Waters Edge Cabin (fire pit, sleeps 2-4)
Lake House Lodge (heated plunge pool with outdoor gazebo, pool table; sleeps 2-8)
Book now.